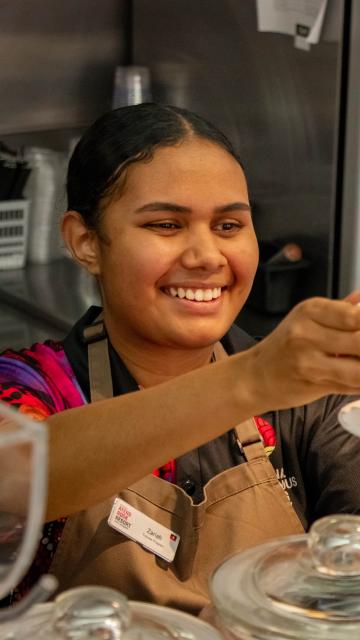 Our purpose
The National Indigenous Training Academy (NITA) aims to empower the lives of Aboriginal and Torres Strait Islander people by providing market leading training and employment programs, growing an Indigenous workforce.
NITA caters to Indigenous people from all areas of Australia aged between 18 and 30, who are interested and ready to start their career in hospitality. We are dedicated to delivering quality training while offering a supportive and inspiring environment that respects and values the unique traditions, wisdom, and cultures of Indigenous communities.
Our delivery approach is both practical and fun. Workshops and real workplace experiences are the core of our programs because we believe this interactive mode of learning is the best way to develop the knowledge and skills required to gain your nationally recognised qualification.
We're situated in two of the most beautiful and culturally rich locations in Australia - Uluru in the Northern Territory and Mossman Gorge in Tropical North Queensland. These locations serve as a constant source of inspiration and connection to the deep roots of Indigenous culture.
NITA has helped more than 650 young Indigenous Australians successfully complete a qualification in hospitality and are now open for applications.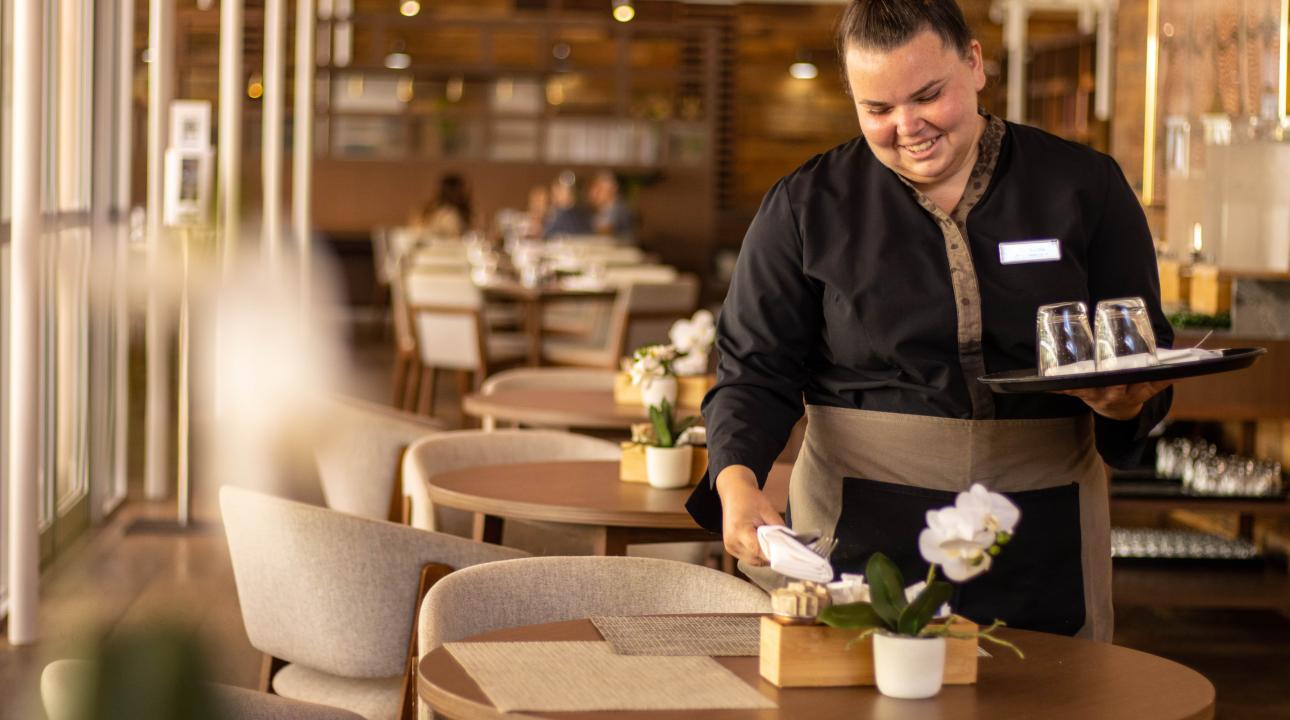 Why Choose NITA?
NITA is a leading Indigenous Training provider in Australia. We are a specialist organisation which is passionate about supporting Indigenous young people to fulfil their career dreams. Not only will you be working towards a certified hospitality qualification, but you'll gain important life skills and make life-long friends.
Some of the benefits of training with NITA:
Earn a competitive traineeship wage while you are working and studying
Accommodation
Relocation assistance
On-duty meals and subsidies to assist with the cost of living
Access to staff facilities including, gym, pool, recreational centre and residents social outlets
Discount at selected retail stores and food and beverage outlets.
If this sounds like the perfect opportunity to try something new, then please apply now!
Our locations
The National Indigenous Training Academy (NITA) operates training programs at two locations in Australia. Ayers Rock Resort in Yulara, Northern Territory and Mossman Gorge Cultural Centre at Mossman, North Queensland. Read on below for details on each property.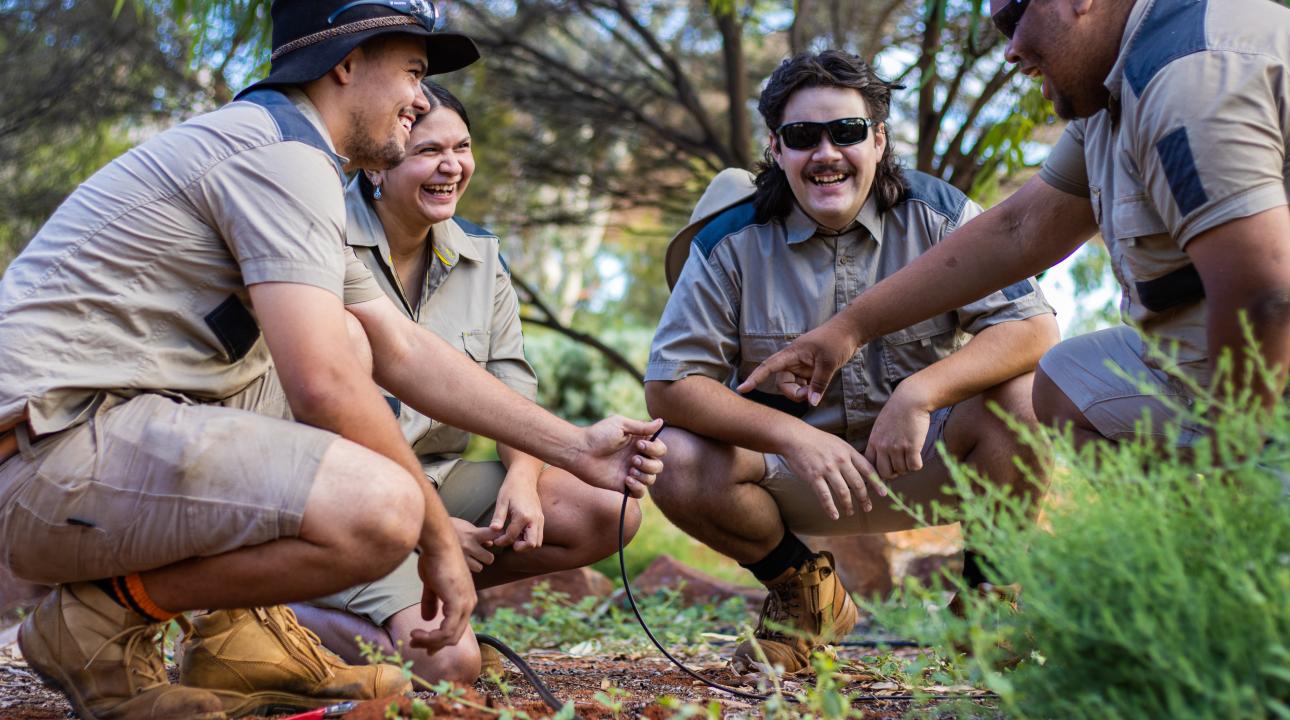 NITA Courses
NITA offers a range of nationally accredited, hospitality training programs at both Ayers Rock Resort and Mossman Gorge Cultural Centre. Our Traineeships are for Indigenous Australians aged 18 - 30. You don't need any work experience, only a passion to better yourself and a commitment to our 12-month program. You will be provided with all-around support from our team to help you succeed.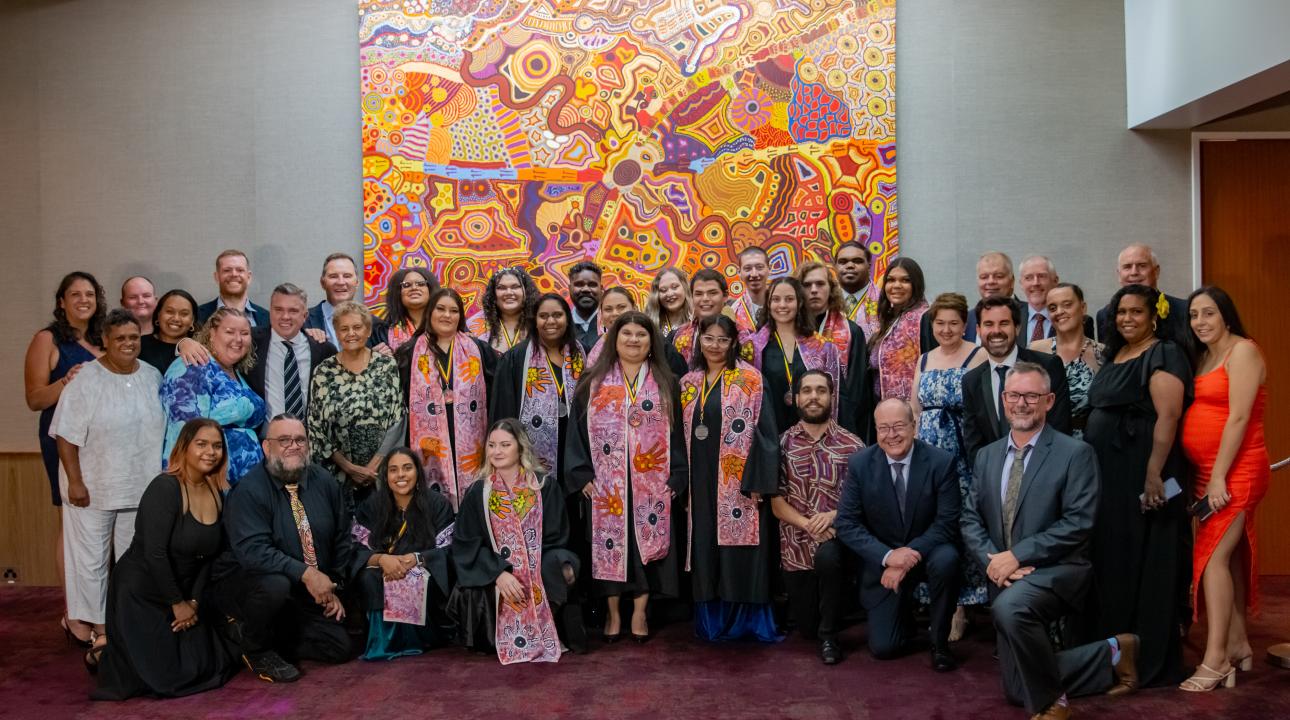 NITA Community
The support that NITA provide does not end when your traineeship ends, we want to continue to support our NITA Community. NITA are proud of all our graduates and former trainees and YOU are important to our NITA Community.